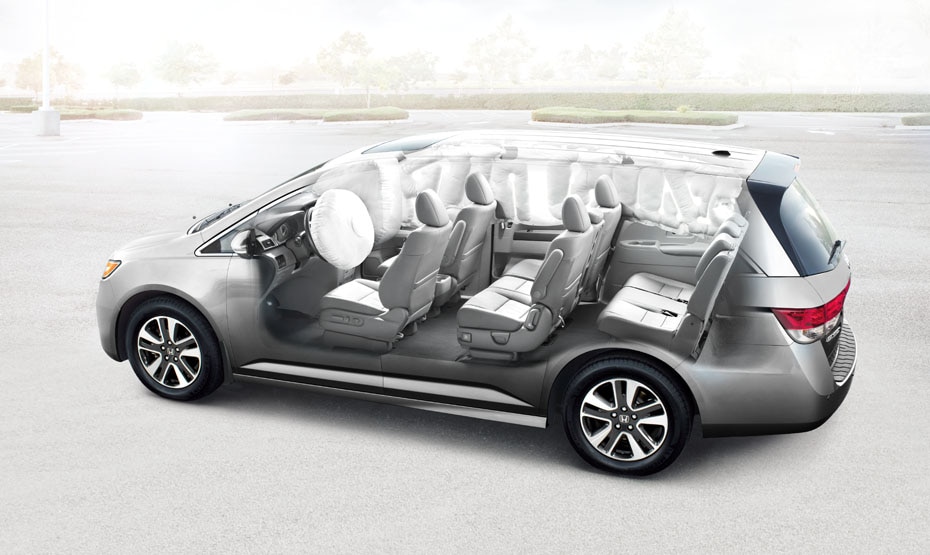 Honda is no stranger to awards, especially when it comes to safety.
We pride ourselves on producing vehicles that keep you and your family safe and we've been awarded hundreds of times in just the last decade for our outstanding accomplishments in safety. As we've written before the 2014 Honda Odyssey marks the 14th year in a row that the Odyssey has received top ratings for in variety of safety tests and ratings. The awards that we earn are not given by just any organization though; one of those bodies is the IIHS, a big player in your family's protection on the road.
The IIHS is the Insurance Institute for Highway Safety, a not-for profit, USA based organization that is dedicated to reducing the losses, both human and monetary, resulting from accidents on the road. The organization was founded in 1959 by three major insurance associations that represent 80% of the US auto insurance market. Since the late 1960s, the Institute has functioned as an independent, science based research organization dedicated to finding and developing a multitude of options for reducing loss related to automobiles. It focuses on human, vehicle, and physical environment factors that affect highway safety across the USA and through its research has helped steadily lower road fatalities over the past 40 years through improvements in vehicle safety as well as to driver behaviour and roadway design.*
The IIHS acquires its vehicle safety data through its own Vehicle Research Centre. The VRC has been open since 1992 and, through strenuous and constantly evolving crash tests, has encouraged manufacturers to develop safer and safer vehicles. The Institute's research has led to developments in crash avoidance technology like the LaneWatchTM blind spot display and multi-angle rearview camera like you'll find in a variety of Honda vehicles, including the Civic, Accord, and Odyssey.
You can visit the IIHS website to read up on the safety information of all Honda vehicles, and see how we've dominated the Top Picks categories over the last 8 years.
At Henley Honda, we know that safety is top priority for you and your family. If you want to see why we're so proud of our awards, click below to book a Dynamic Test Drive today!
*information provided by the IIHS website