A Record Setting Month (Again)!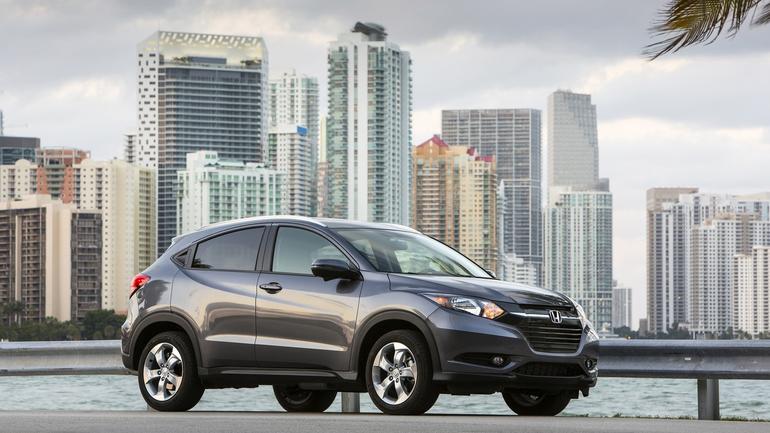 It's no secret that more and more Canadians are getting themselves into Hondas these days. Honda Canada Inc. and the Honda Automobile Division reported earlier this week that they have achieved a 15 percent sales increase in October 2015 on sales of 15,169 units – a new October record for the company!
Much of the success in October can be attributed to the Canadian-built Honda CR-V, as it rolled on to its fifth straight monthly record and the sixth in seven months. It posted a 32 percent gain on sales with 3,630 units. The Honda Pilot sales also rose 42 percent with just under 800 units sold, which also set a monthly record for the seventh consecutive month! You can see the numbers for yourself in the image below: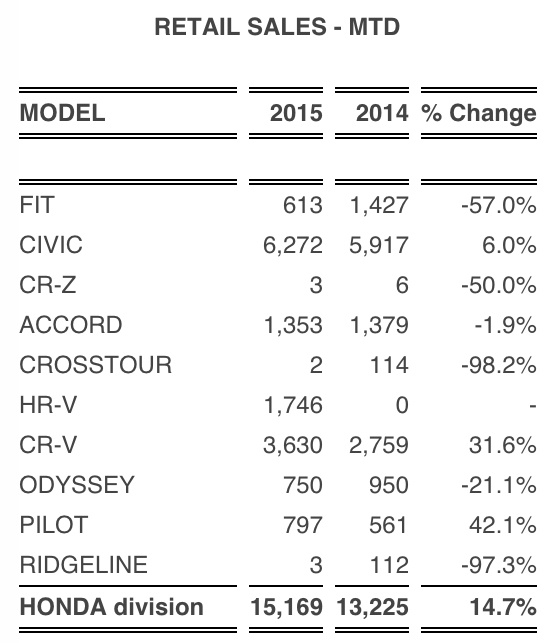 This could be just the tip of the iceberg for Honda Canada Inc., as the Honda Civic sedan will be launched later this month – and we all know how much Canadians love their Civics. With a dramatic remake and restyle, we can't wait to see what this tenth-generation Civic does for Honda Canada's numbers over the next couple of months! We'll be sure to tell you all about it on the blog – so keep checking back!
When asked about the success of Honda in October, Dave Gardner, senior vice president of operations, Honda Canada Inc. had the following to say: "The success of our new truck introductions have driven Honda to more than 15,000 units sold for the fourth consecutive month, giving us great momentum heading into the winter months. Also, the Honda Civic story in Canada is about to get even better with the mid-November launch of the 2016 Honda Civic sedan. As the most ambitious remake of the model in its 43-year history, the tenth-generation Civic will bring a sophisticated, dynamic and fuel efficient package to the Canadian compact market."
We'd love you to come visit us at our dealership, and see for yourself why Honda is becoming such a popular choice amongst Canadians from coast-to-coast!