Honda CR-V to be exported to Europe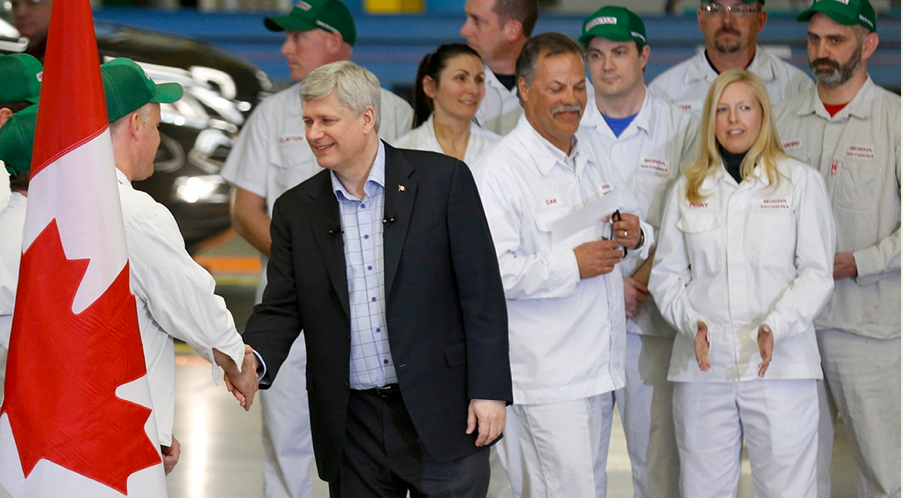 Honda Canada's President and Chief Executive Officer, Jerry Chenkin announced earlier this week that its manufacturing plant in Alliston, Ontario, will produce the next-generation Honda CR-V model destined for the European Union (EU) market.
Made possible in part by the Canada-EU Trade Agreement, the Alliston facility will receive upgrades in order to produce this next-gen CR-V. This project also will help with protecting, creating and maintaining high-quality and well-paying skilled jobs at the Alliston plant and throughout the country. Honda Canada has never before exported vehicles to Europe, but now with the trade agreement, Honda can look to capitalize on a market of more than 500 million consumers.
Prime Minister Steven Harper was on hand for the announcement. When asked about the export deal, he had the following to say. "Our Government's top priority is creating jobs and opportunities for Canadian businesses and ensuring Canadian businesses and investors have market access to remain globally competitive and prosperous. Honda's decision to build its next-generation of EU-destined CR-Vs in Canada is a result of the historic free trade agreement we reached with the EU, which provides preferential market access to a half-billion new customers."
This is no doubt exciting news for Honda Canada and its employees, and we will be sure to keep you updated as this story progresses. In the meantime, you can come into Henley Honda and try out a Honda CR-V for yourself, and see why the Europeans will be going crazy for this one!