Honda Investing $857 Million Into Ontario Plant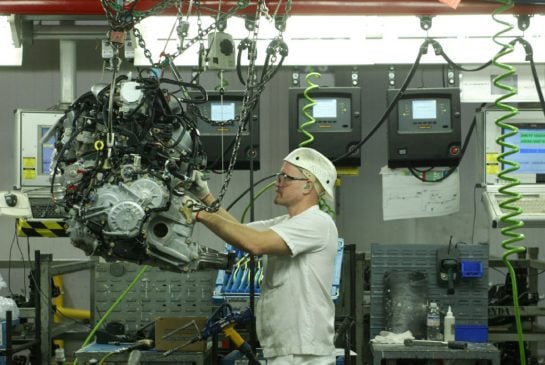 While some automakers in Canada have been scaling down operations and losing production to Mexico and the United States, Honda Canada is making an effort to secure jobs on Canadian soil.
The next generation Honda Civic will have a lot of Canadian ties now that Honda is investing $857 million into its facility in Alliston, Ontario. The facility just north of Toronto will be taking the lead in this project that will take three years to complete, which includes the training and development of workers, as well as partnerships with Canadian colleges and universities. The Alliston plant will become teaching plant bringing in Honda employees from across the globe.
Along with the redevelopment of the Civic, the investment will be used to modernize the plans for the CRV SUV as well as the Honda engine plant.  Jerry Chenkin, chief executive of Honda Canada said these plant upgrades will provide "important efficiency gains". The plant currently can produce almost 400,000 Civics and CRVs annually for the North American market, with about a quarter of these being sold in Canada.
For Honda, this will mark the first time that one of their plants outside of Japan will be designated as a Global Lead Plant, which Chenkin says is "a credit to the knowledge and experience of the Alliston workers".
This once again shows that Honda is committed to Canada, and it's no surprise that more Canadians are driving Hondas than ever before.